Pascal's Wager: Definitive Edition lands on Steam March 12th!
2021.02.23
A dark world... Is calling for its new Couriers!
We are excited to announce that Pascal's Wager: Definitive Edition is launching on Steam on March 12th!
Ever since Pascal's Wager's original launch, bringing the game to other platforms has been one of the very top feedback and requests from players, and we are happy to finally release it on Steam! Pascal's Wager: Definitive Edition comes with all previously released content, including Into the Dark Mist update, expansion The Tides of Oblivion, plus outfits for Terrence, Benita and Viola.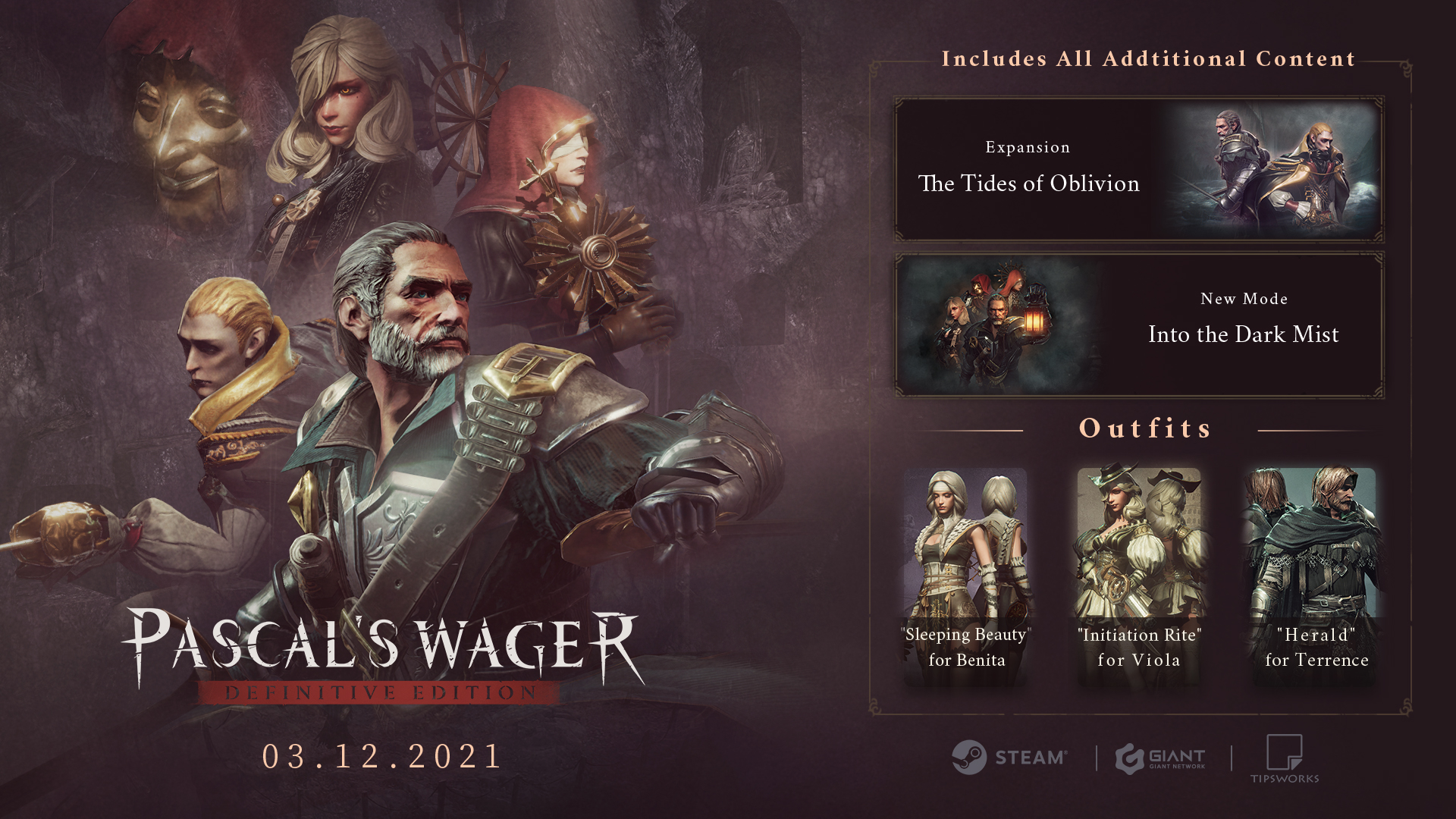 Definitive Edition also comes with a slew of PC specific feature support like 4K resolution, ultrawide aspect ratio, uncapped framerate, fully mappable controls and enhanced visuals, delivering the definitive Pascal's Wager experience.
Pascal's Wager: Definitive Edition's Steam store page is now live, wishlist now to get notifications when it becomes available on March 12th for $19.99 or your regional equivalent! We are also running a 10% launch discount through March 26th, plus all early purchases during this time get the Original Soundtrack for no additional charge!
TipsWorks thanks all players for your support for Pascal's Wager, and we hope you have a blast exploring Solas in Pascal's Wager: Definitive Edition!