Notice for Pascal's Wager Price Adjustment
2023.06.19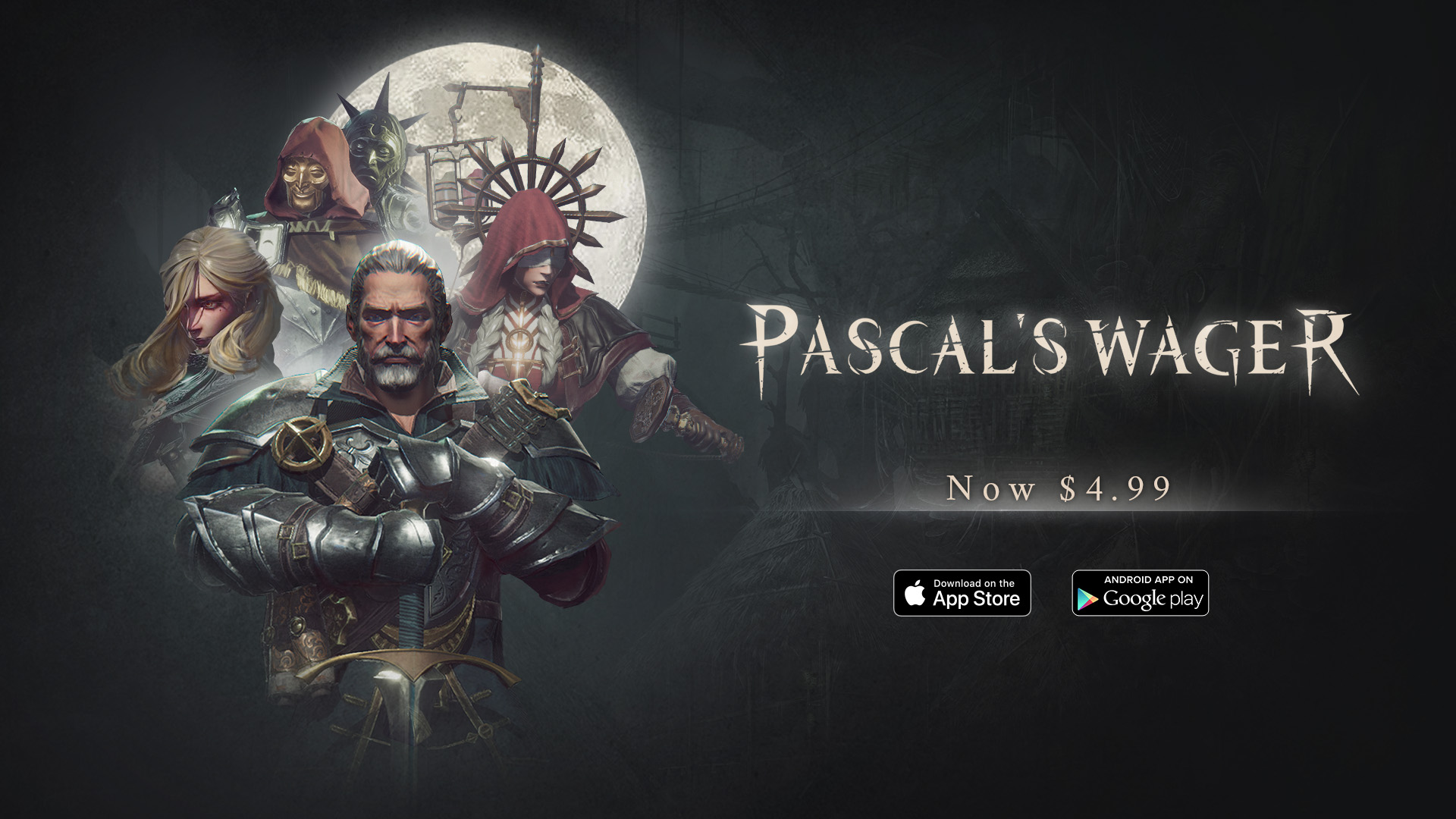 Dear Couriers:

It's been over two years since Pascal's Wager launched in January 2020. 1.5 million couriers (and counting!) later, we are still (and always have been!) humbled by the kind messages we've got from players around the world on 4 different platforms. To everyone that has supported us along the way, thank you!

From 1st May(UTC+8), Pascal's Wager will see a price adjustment on Apple App Store and Google Play: the base game will be reduced to $4.99/€5.99/¥700 (and your regional equivalent).
This is a permanent price reduction. There is no price adjustment for Pascal's Wager: Definitive Edition on Steam, Epic Games Store and Nintendo Switch at this time.

We hope with this change, more couriers will join us on this journey, and we look forward to your adventure in Solas!